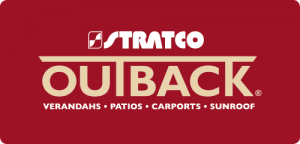 Verandahs | Patios | Carports | Sunroof
Experience the best of outdoor living with a Stratco Outback® Verandah, Patio or Carport. Open your home to the outside and create a space that can be enjoyed throughout the year. Under a Stratco Outback you are protected from the elements, expanding your possibilities for entertaining, storage or enjoying your garden.
Invest In Market Leading Quality
Available in a wide range of high gloss colours to complement your home, the Stratco Outback features the sturdy Outback Deck, a steel roofing sheet with a clean, smooth underside that has a 'ceiling-like' finish. It can span up to 4.5 metres, allowing the support beams to be placed well apart for a clean, uncluttered finish. The structure is formed with strong and elegant, chamfered and fluted beams and columns. Matching gutters tie the system together, while hidden fixing points and concealed brackets complete the smooth and refined appearance.
Design Flexibility – As Unique As You
Design freedom is central to the versatile Stratco Outback. Your Stratco Outback is custom designed and made for your exact requirements. You can choose from flat, gable, curved or opening roof, in either attached or freestanding. Or you can choose a combination of styles in a wide range of colours to suit your home, budget and lifestyle.